Need help? Look no further.
From implementation to ongoing support, if you're an existing Matrix42 customer, we're here for you. Browse our FAQs or find ways to get in touch with our team below.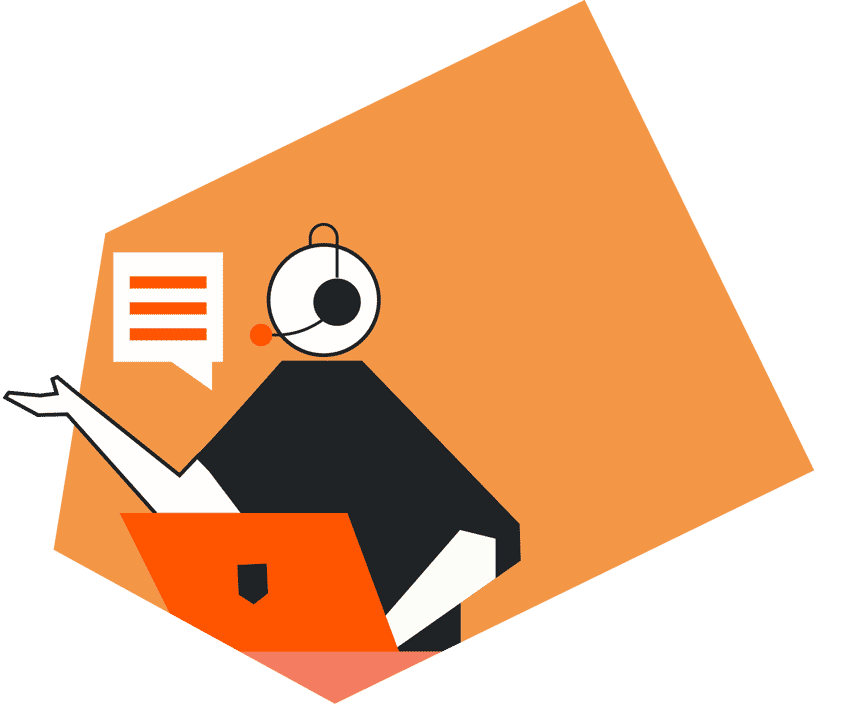 FAQS
How can I get support?

If you can't find an answer on our site, you can speak to us via phone, email, or through our Support Portal ticketing system. You'll find all the details on this page.
What are the system requirements for using Matrix42 products?

System requirements can vary depending on which product or solution you're using. You'll find the detailed system requirements documentation on our website. It outlines all the supported operating systems, hardware specifications – and any additional software dependencies you'll need.
How can I access the Matrix42 knowledge base or documentation?

You can find all the information you need in the Support or Resources section. You'll find links to our knowledge base, documentation, user guides, and other helpful resources. If you can't find what you're looking for, please get in touch with our team.
How can I download the latest software updates or patches?

Firstly, log in to our customer portal. Once logged in, you'll have access to the downloads section, where you can find the latest updates, hotfixes, and patches for your specific products.
How can I learn how to use Matrix42 products?

Each of our products comes with comprehensive documentation. But there are a number of ways you can learn how to use our products. From online training courses, to video tutorials. We also run webinars and workshops where you can learn from our experts and chat with other users.
Question not answered above?
Speak to our support team
It's easy to get help, either by phone or via our Self-Service Portal.
Get support by phone
In EMEA? Call us on:
+49 69 667738 222 / +800 62874942
Calls are toll-free from Germany, Austria, Switzerland, UK, Netherlands, Belgium, Luxembourg, France, Ireland


Use our Self-Service Portal
Stay up-to-date by logging and tracking any issues or requests in our support ticket platform.