ENDPOINT DATA PROTECTION
Secure your endpoints at every possible point and stop valuable data from leaving your company.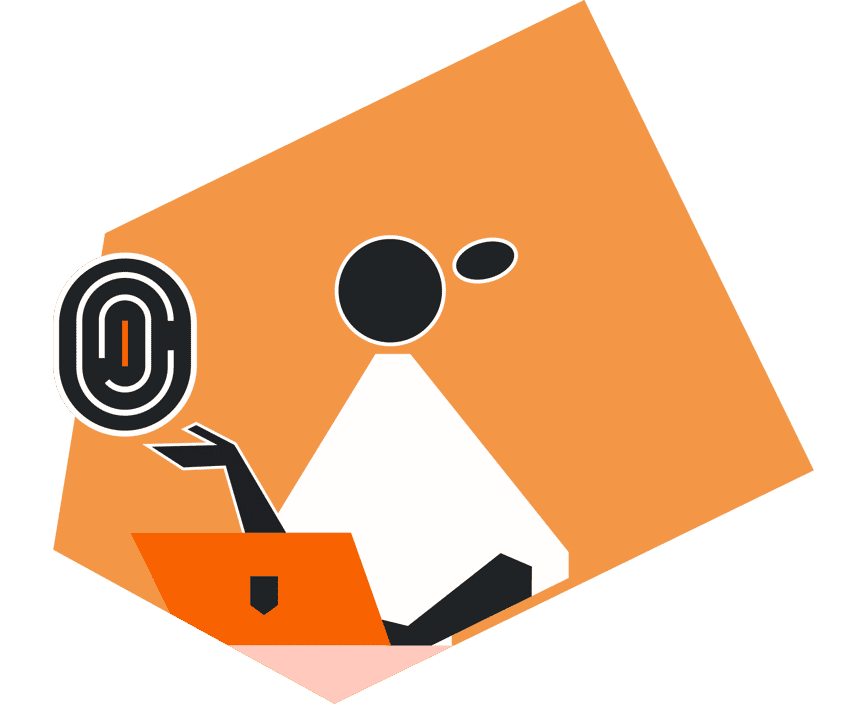 Detect anomalies. Protect your data.
Sensitive data leaves a company every single day. EDP protects it against unauthorized access. It analyzes suspicious behavior, and any anomalies are quickly detected in real time.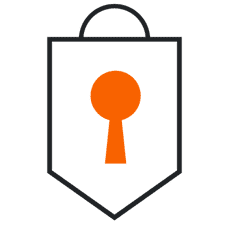 Your data is automatically encrypted to prevent unauthorized access, and if any is detected, access and applications are promptly blocked. You can even set up your own triggers.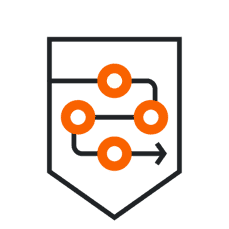 Protect your business without disrupting your workflow. Users won't know it's there, and there's no training required. Just work as usual – with next level of security.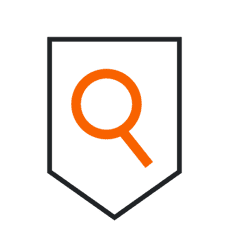 See where your data is going and identify potential weaknesses in your protection settings. IntellAct assesses the data and puts things in place to protect you.
See all dataflows in your network and create automatic triggers to protect it based on predefined rules.

IntellAct Automation analyzes the insight and audit data for you. You can also compare the data with normal values to automatically identify any anomalies or critical issues. Reducing work for administrators and lowering response times.

You can also use Workflow Studio to trigger further actions and processes depending on your network status.
Take full control of your devices, interfaces and cloud data – and keep your data secure at every point.

You can monitor and control how devices or interfaces are used on endpoints, for ultimate data security. Define who can use what and to what extent. You can also do the same for cloud services and storage.

Plus, with Device and Access Control, you can decide which employees have access to particular data transfer channels (like Bluetooth, WiFi, Smart Phones and USB-Devices). This not only prevents misuse and data loss, but also stops malware from entering your network.

Not only that, it's also audit-proof according to Basel II, Sarbanes-Oxley and PCI compliant.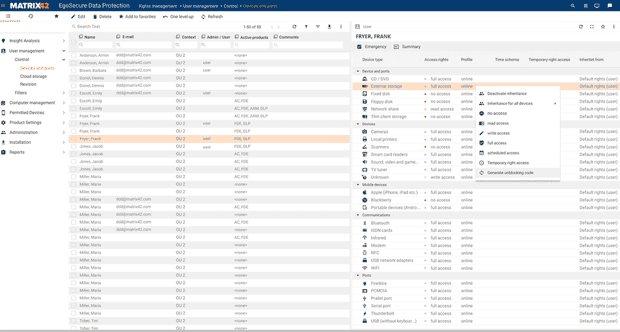 See how data moves in your organization in real-time – and quickly identify any weaknesses.

All data is recorded and stored according to EU-GDPR regulations. Meaning you not only protect the rights of your employees, but also stay compliant.

You can also make sure it can only be accessed by authorized team members for ultimate privacy.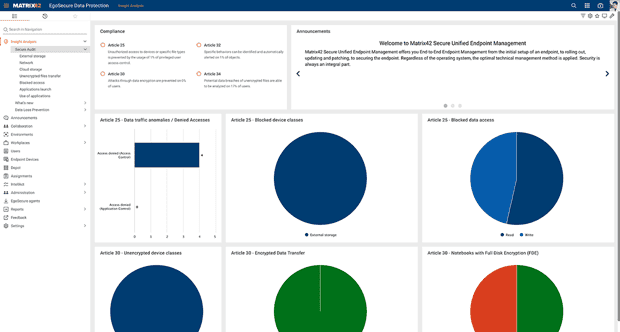 Retain control over all your applications.

Determine which users have access to which programs – and put a stop to unauthorized and incorrectly licensed installations.

You'll not only prevent malware from entering your company network,
but also avoid liability risks and financial penalties during audits.

You can also detect and stop viruses fast – often quicker than anti-virus solutions.
Seamless Anywhere Encryption keeps your data safe by encrypting storage, files, and devices – without slowing down your work.

You can control who can access the encrypted data, and even decrypt your data on external devices, and in the cloud, via the mobile app. Additional authentication protects your encrypted hard disks when removing hardware or bypassing Windows login – so you always remain EU-GDPR compliant.

Encrypt folders and files in cloud storage with encryption keys stored securely within your organization. Or encrypt full disks and protect sensitive data on laptops with authorized user access.

Plus with Permanent Encryption, Local Folder Encryption, Removable Device, Android & iOS Encryption and Preboot Authentication, you can protect your company's data at every possible point.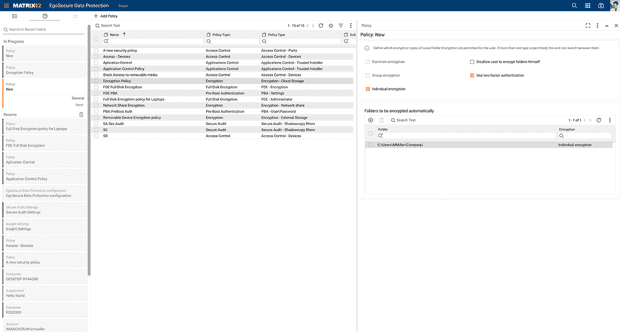 Do more with add-ons
Our EDP products are available with these optional extras to help your business gain control of your software at speed.
ADD-ON
Premium Services
Get customized, priority 24/7 support and maintenance for your IT infrastructure. With a dedicated support person, higher SLAs and extensive maintenance services. You'll also get a product health check once a year, plus an opportunity to feedback on our product at our annual roundtable.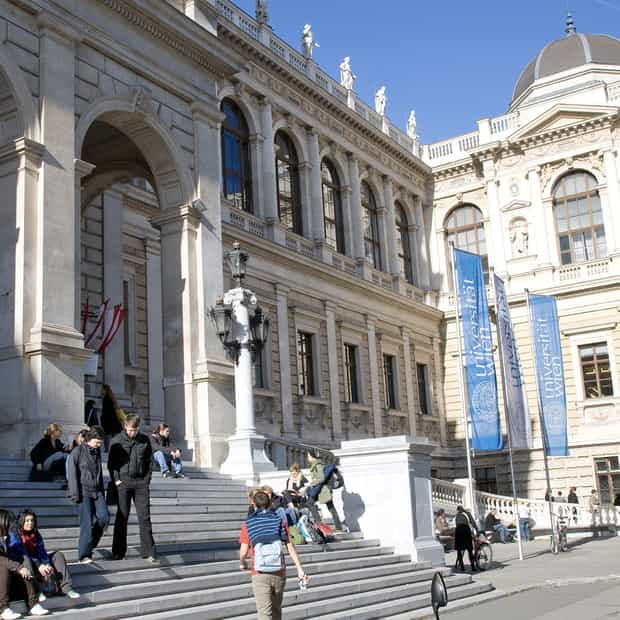 Our EDP in action
"With the help of Matrix42, we found a more effective way to manage our software assets."
Eva Schadinger
Managed Services
University of Vienna
FAQS
Which platforms and devices does the EDP support?

It supports a wide range of platforms and operating systems, including Windows & macOS. It also works across a variety of devices, from smartphones to laptops, and everything in between.
How does it handle data encryption?

Our EDP uses industry-standard encryption methods, like AES, to secure the data you work with. It also uses intelligent algorithms that prevent sensitive information falling into the wrong hands.
What security measures does Matrix42 EDP offer against data breaches?

Our EDP proactively searches for threats, and takes action to stop them disrupting your business. From protecting against malware, controlling network access, to preventing data loss.
Will it integrate with existing IT systems?

Yes. Our EDP integrates with popular existing IT infrastructure and systems. Making setup quick, safe and secure – with minimal disruption.
How does the EDP manage remote devices?

Your teams will be able to remotely monitor and manage endpoint device from anywhere in the world. They can also take swift action to tackle any issues that arise – without needing access to the device itself.
How does it help businesses comply with data protection regulation?

With features such as data encryption, access controls and audit logs, you'll have all need to meet compliance. There's also data loss prevention embedded, so you can keep in line with GDPR and avoid costly penalties.
Need help with something?
5 reasons to choose Matrix42
93%
Customer satisfaction rate
10m
Daily users worldwide
51%
ROI using our ESM Platform