LET'S TALK PRICING
Whether you're looking to replace a product, introduce a solution, or implement a digital transformation platform, we can give you a tailored quote.
How to buy
There are 3 ways to work with Matrix42. Each with unlimited potential for your business.
Point
PRODUCTS
Upgrade your current system to Matrix42
Matrix42 Point Products:

- IT Service Management

- IT Asset Management

- Software Asset Management

- Unified Endpoint Management




- Endpoint Data Protection

Customizable

Add-ons

Fast and easy to deploy
BUSINESS
SOLUTIONS

Start your transformation journey
Matrix42 Business Solutions:

- End User Experience

- Process Efficiency

- Cost and Control

- Operational Agility

- Intelligent Automation

Customizable

Add-ons

Fast and easy to deploy

Simple integration and extension

Implement across multiple departments



ENTERPRISE
PLATFORM

Design your complete digital transformation
Matrix42 ESM Platform highlights:
Complete set of business solutions
Limitless configuration
Cross functional
Powerful automation
Unified user experience
Customizable
Add-ons
Fast and easy to deploy
Simple integration and extension
Implement across multiple departments
Get a quote
Tell us about your business, your pain points, or what products you're looking for, and our team will create a tailored package to help make your business more efficient.
Can't wait? Call us now
+1 888 490 0966
Toll-free international number.
Our team are available Monday to Friday, 9am-6pm.

Businesses we're helping to transform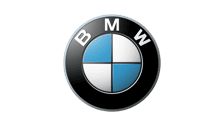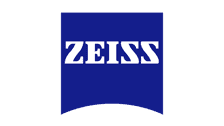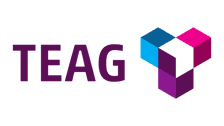 FAQS
How can I find out pricing for Matrix42 products and solutions?

Our pricing is tailored to you and your business. To get your personalized quote, simply complete a quote request form and we'll get back to you.
Why don't you have pricing on your website?

We know it's frustrating to not see an actual price. But the truth is, each business has unique requirements – and the pricing can change depending on how big your company is, which services you require and any changes you'd like to make. But simply fill out some quick details and our team will get a personalized quote to you in no time at all.
What information do you need to give me a personalized quote?

The more information you provide, the more accurate your quote will be. Let us know what products or solutions you're interested in, plus any company details. This could be team size, user base, plus any specific customizations or integrations you require.
How long does it take to receive my quote once I've sent you my information?

We'll aim to get back to you within 24 hours (though it may take a little longer on the weekends). If your quote is more complex, we may need a little more information from you, but we'll always aim to get a price to you as quick as we can.
Can I request a free trial or more information before getting a quote?

Yes, you can try each of our products free for 30 days. And if you need any more information, or have any questions, our team are ready to find answers at any time.
Do you offer any discounts or special offers?

We sometimes run promotions or offer discounts based on specific requirements. Just request a quote and our team will advise you on the best possible pricing.
Question not answered above?