SOFTWARE ASSET MANAGEMENT
Get full visibility of all your software and licenses – maximizing their value and reducing unnecessary costs.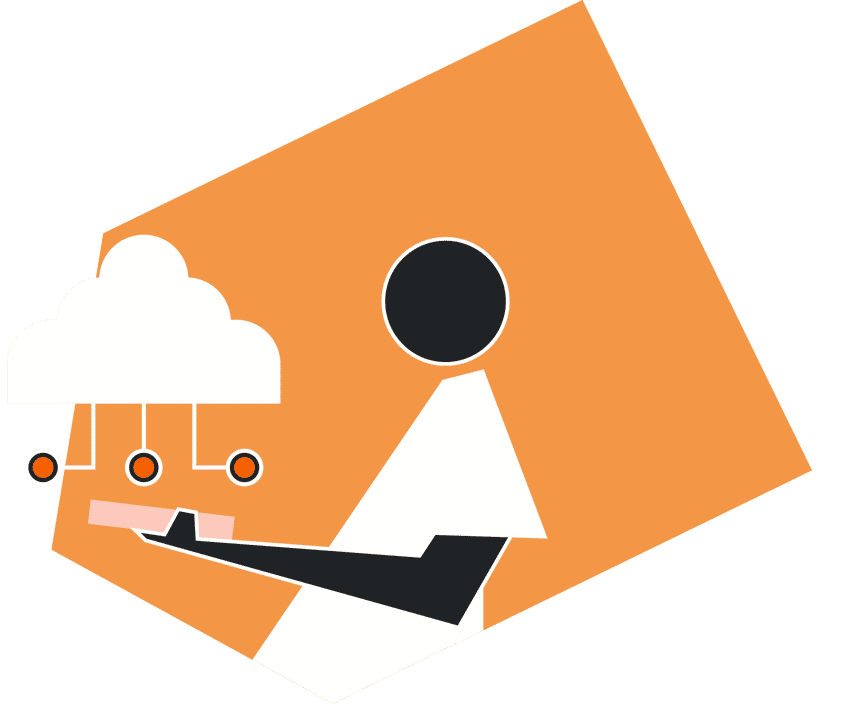 Manage and optimize your software
With simple installation, you can quickly reduce your software expenses, stay compliant and minimize risks.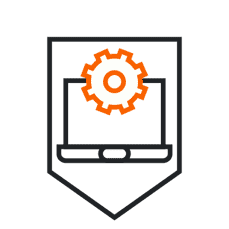 Know exactly what software you're paying for, and what software you're not – all in one centralized system.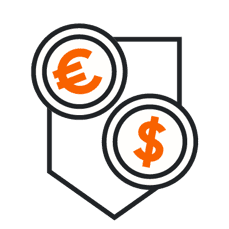 It automatically downgrades any unused licenses, helping you to lower your licensing costs.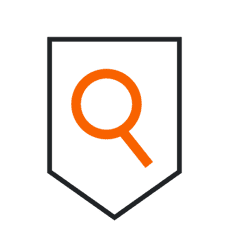 Make sure all licenses are accounted for and all usage is compliant with the software's terms and conditions.
Over 5,000 companies trust us. Here's why:



Automate license recording and management and reduce the risk of audits. Identify unauthorized apps and even order additional licenses through the Service Catalog integration.

You can also create detailed reports too, which help you make smarter purchasing decisions. It helps you calculate requirements based on actual usage, so you only pay for what you need, while making sure you're fully compliant – even for cloud services.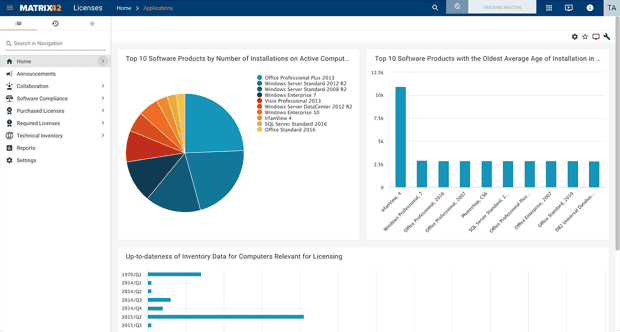 Track cloud spending from services like Microsoft Azure. Amazon Web Services and more.

Easily associate and verify costs and budgets to ensure you're never overspending.

It also helps you to maximize cost optimization and ensure compliance when using hybrid benefits or bring your own license programs.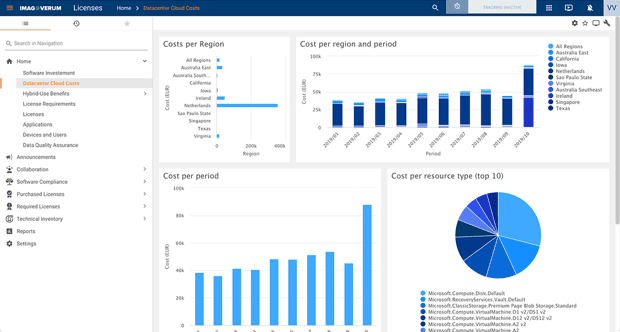 With a centralized inventory, you'll be able to see all your IT assets and manage them across their entire lifecycle. Document, deploy, maintain, update and decommission each IT asset whenever the time is right.

Plus, with automatic inventory scans, across multiple platforms, you can guarantee your database is always up to date.
Do more with
add-ons
Our SAM products are available with optional extras to help you gain control of your software.
ADD-ON
Discovery & Dependency Mapping
Automatically captures and monitors your IT landscape in real time to give you full visibility of all your business services such as apps, network, cloud, storage, and devices. And if any changes are detected, you'll be notified right away.
ADD-ON
License Intelligence Service Premium
Accurately detect and manage your purchased licenses. With continuous updates, it automatically identifies over 115,000 software products from more than 8,750 vendors. Making license management simple and hassle-free.
ADD-ON
Oracle Compliance
Get a comprehensive inventory of all your Oracle Database products, options and packs, enabling you to stay compliant, save costs and be audit-ready at all times.
ADD-ON
SAP Compliance
Identify licenses you don't need, remove duplicate user accounts and optimize your software licensing. With SAP Compliance, you can automatically assign the right license type to each user based on their usage. Making license audits transparent and verifiable.
ADD-ON
IBM Compliance
See your entire IBM license usage and optimize your licensing costs to avoid ILMT pitfalls. With a full dashboard showing deployment, health, where PVU products are installed, and sub capacity licensing risks, you'll have maximum transparency to minimize audit risks.
ADD-ON
Premium Services
Get customized, priority 24/7 support and maintenance for your IT infrastructure. With a dedicated support person, higher SLAs and extensive maintenance services. you'll also get a product health check once a year. Plus an opportunity to feedback on our product at our annual roundtable.
Buy SAM as part of a solution
Looking to solve more than just Software Asset Management? It's also available in the following solutions.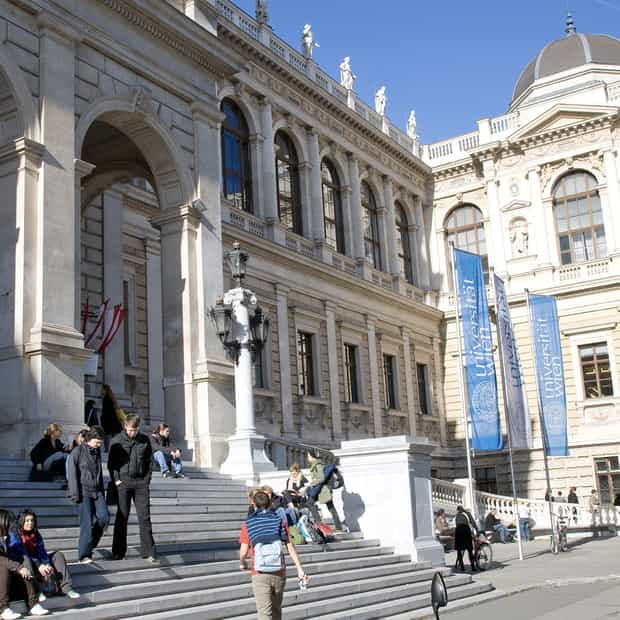 Our SAM in action
"Users can order software in the service catalog, and approved applications are automatically installed on the device."
Eva Schadinger
Managed Services
University of Vienna
FAQS
Can SAM help with license compliance?

Yes. It gives you all the tools you need to track installations and license usage, then generate reports – so you know exactly what you're using. It also helps you identify any license shortfalls, or over-use. Meaning you can take immediate action to avoid any costly penalties.
Can it integrate with other IT systems?

Yes. SAM works well with a variety of existing systems, such as ITAMs, ITSMs and CMDBs. Once integrated, you'll have a greater view of your software assets, be able to increase data accuracy and perfect your workflows.
Does SAM handle procurement and vendor activity?

Yes – and it helps you streamline those workflows too. You can manage licenses and contracts, quickly track orders – plus work out the ROI of your relationships with each vendor.
Can it help with software costs?

Yes. It helpfully highlights any licenses you aren't using – allowing you to reassign them or downgrade the amount you're paying for. It also assesses your usage patterns, helping your team to plan and use your software more efficiently.
Does it come with reporting capabilities?

Yes. You can generate reports for things like software installations, license compliance, software usage and cost allocation. With all this information at hand, you'll be more informed and be able to allocate your costs more efficiently.
Will it help with software discovery and inventory?

Yes. It gives you a real-time view of your software landscape. It identifies installed software, collects relevant data, and automatically populates the software inventory. Meaning you stay up to date and compliant all year round.
How can I import my existing software licenses?

Any purchased licenses can be imported into the SAM via Excel or Google Sheets. You can also use the Stock Keeping Units (SKUs) provided by your license reseller. Once imported, our License Intelligence Service (LIS) will convert these into the right licenses, adding all the necessary information – from metrics to downgrade rights.
How easy is it to adapt or extend the SAM?

Our SAM runs off our Enterprise Service Management platform. Meaning you can easily customize forms, fields and business processes to suit your setup. It also seamlessly integrates with other systems – helping you to easily adapt or streamline your processes.
Need help with something?
5 reasons to choose Matrix42
93%
Customer satisfaction rate
10m
Daily users worldwide
51%
ROI using our ESM Platform