UNIFIED ENDPOINT MANAGEMENT
Manage all your PCs, servers, OS deployments, software distribution packages, patching and inventory – from one single platform.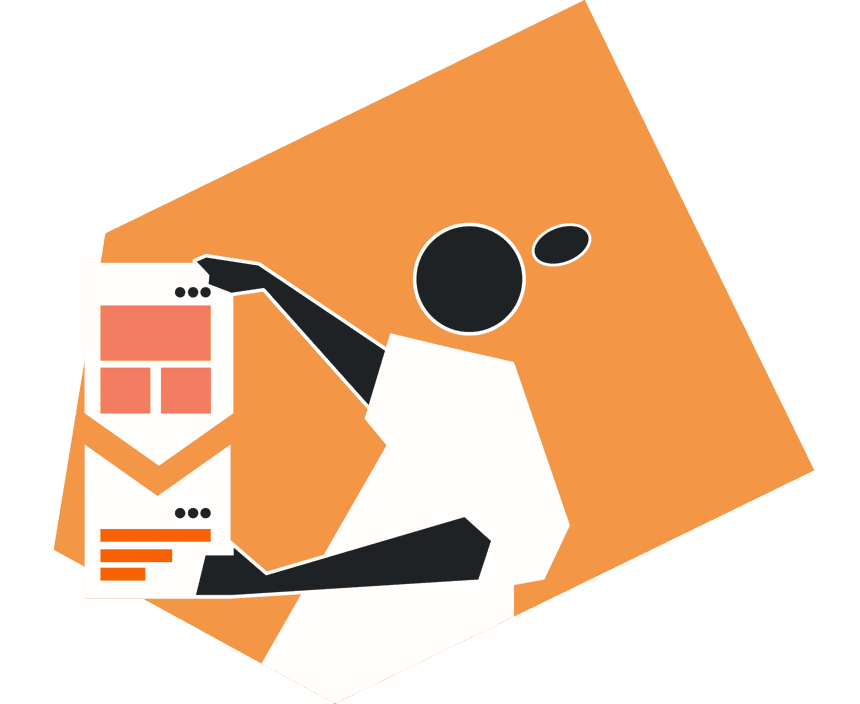 Bring everything together
Get all the benefits of Enterprise Mobility Management and traditional Client Lifecycle Management in one simple solution.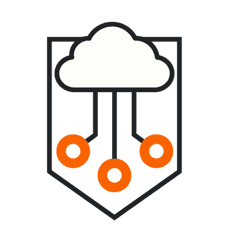 Manage all your workstations, whether mobile, stationary, or in the cloud. Choose an agent-based approach, or add a Mobile Device Management layer.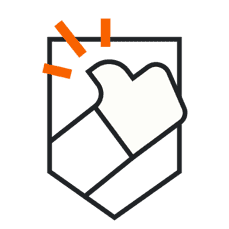 Make things fast, simple and efficient for your team. And give them the freedom to choose the devices and software that works for them.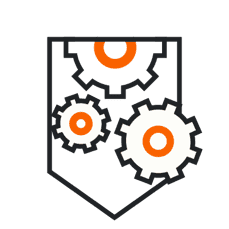 Based on the low-code SolutionBuilder, you can adapt the solution easily with our intuitive drag & drop editor, and set up automations with the Workflow Studio.
Integrate with popular operating systems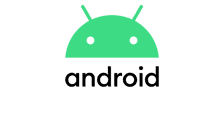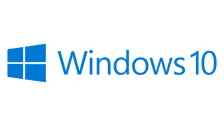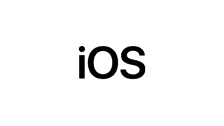 Get a clear view of all your IT assets across all of your different platforms. From hardware and software to virtual machines. It even integrates with IT Service and Software Asset Management and updates in real-time – automatically finding any new assets.

You can reduce licensing and ITAM costs, while ensuring any updates are installed at a time that works for you and your team. Simple and efficient. Just how it should be.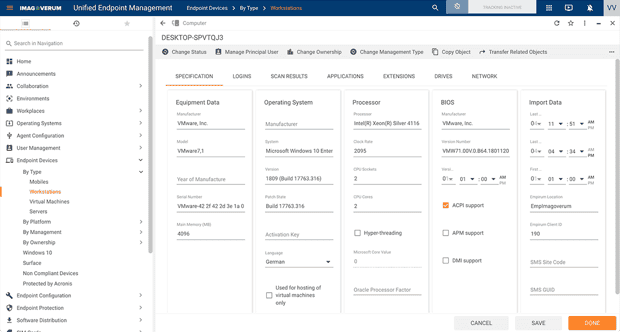 Get full control over your applications and devices. Automate your ordering and approval processes – simplifying software deployment and reducing errors.

The Package Cloud gives you access to over 3,500 pre-packaged software applications, making it quick and easy to rollout to your team. They'll also be informed of any upcoming installations, and can delay any non-essential updates to minimize disruption.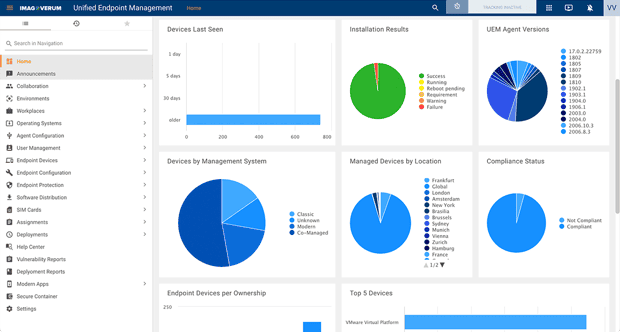 Make your mobile workplace simple and secure to use by managing all your mobile and hybrid devices in one place. With zero-touch IT deployment, devices can be sent to employees before onboarding, leaving the Windows 10 Autopilot to help with self-service setup.

All personal and business data is kept separate in secure containers – no matter if it's a personal or company device. And should someone lose theirs, you can use the remote wipe functions to delete any sensitive company data.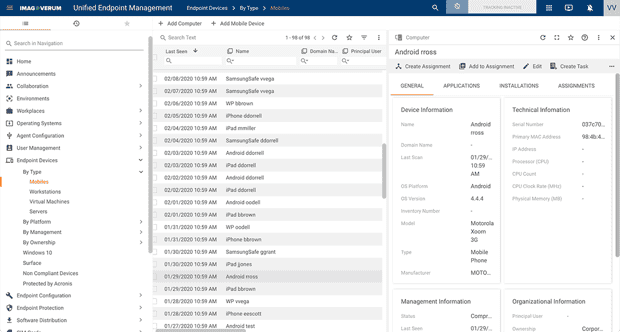 Give your team access to a secure workspace containing all the apps and services they need. Accessible through a secure Single Sign-On (SSO) login, the Enterprise App Catalog lets your team access cloud services, mobile apps, web, and Windows applications on any device.

Administrators can stay in control by specifying which apps or files users have access to – and can be tailored based on roles, location, and authorization. It's not only more secure and easier to use, but it also reduces your team's workload too.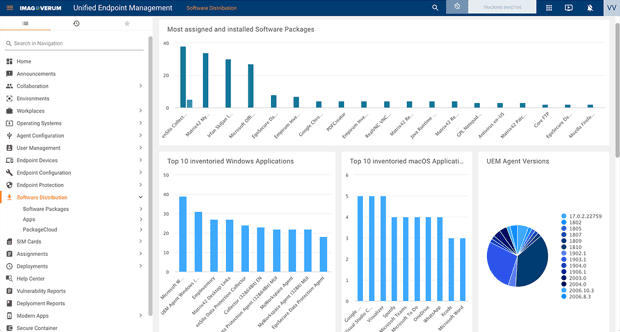 Let your team access and transfer sensitive files securely – wherever they are in the world. With a secure companion app, users can easily access sensitive company data, and safely copy, move, and rename files onto mobile devices.

With encryption that complies with AES 265 and FIPS140-2 standards, you'll have peace of mind knowing your content is secure and under control – even away from the office.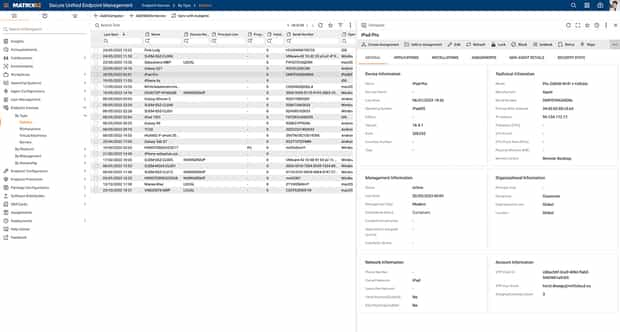 Simplify cross-platform management for Windows, Mac, and Linux – meaning you can securely rollout operating systems and updates at speed. Windows 10 migrations become easier and more controlled, while Mac management enables self-provisioning of macOS. The Matrix42 Depot Server and PXE offer a convenient server solution for deploying Mac devices.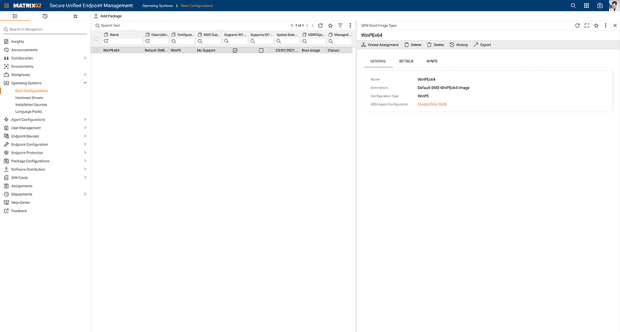 Effortlessly keep your company's software secure and up to date. Patch Management automatically scans for vulnerabilities and looks for available updates from various vendors.

You can easily control and assign patches to specific user groups and devices. Plus, detailed audit reports help prioritize and schedule updates – taking load balancing into account. Mac users also benefit from seamless client management, following the same protocols and standards as Windows devices.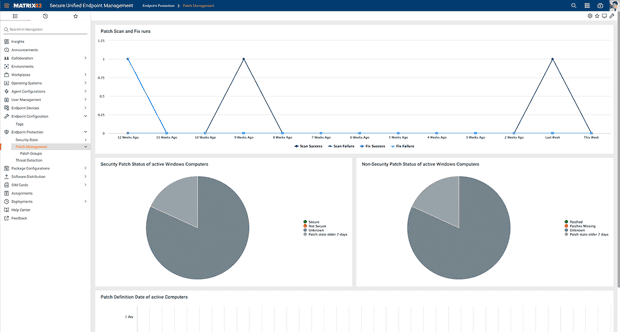 Do more with
add-ons
Each of our UEM products are available with these optional extras to help you manage endpoints effectively.
ADD-ON
Premium Services
Get customized, priority 24/7 support and maintenance for your IT infrastructure. With a dedicated support person, higher SLAs and extensive maintenance services. You'll also get a product health check once a year, plus an opportunity to feedback on our product at our annual roundtable.
Buy UEM as part of a solution
Looking to solve more than just Unified Endpoint Management? It's also available in the following solution.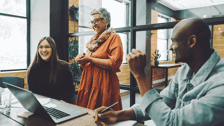 Solution
Operational Agility
Take control of your operations and security across your entire business to keep everyday running as normal.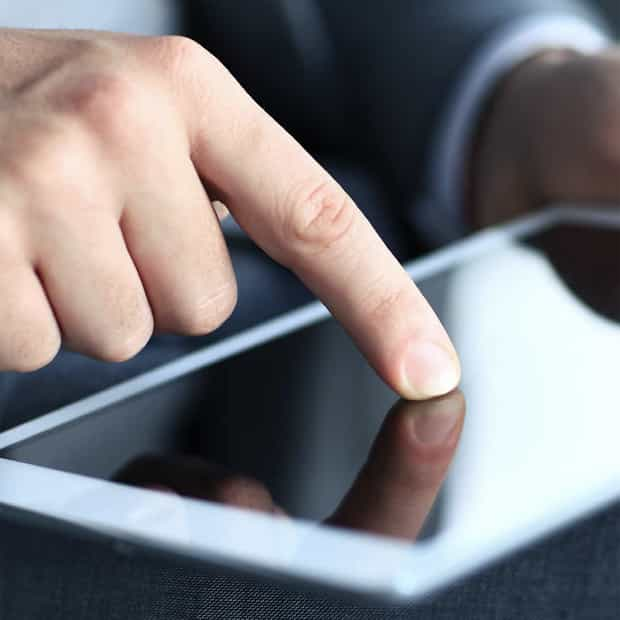 Our UEM in action
"It gives us exactly the right balance between cost effectiveness, device management functionality and troubleshooting capabilities."
Marco Gatta
Manager of Process Monitoring
Fastweb
FAQS
How does UEM secure and manage different type of endpoints?

You can manage your endpoints seamlessly – from desktop to laptop, mobile to IoT. You'll be able to control device configuration, software deployment, patch management, security policies, and compliance enforcement. Making endpoint security simple and efficient.
Will it work well with existing IT setups?

Yes, it's built to fit neatly with a range of infrastructures and systems. Including Active Directory, LDAP directories, email systems, software distribution systems – and more. Meaning your teams can quickly find their preferred setups and apps, all in one place.
Does Matrix42 UEM support remote device management and troubleshooting?

Yes, meaning you can remotely monitor and troubleshoot devices wherever they are. They can perform software installations, updates, and everything in between – all without access to the actual device. It's a great way to reduce the need for on-site support.
How does it manage software and applications?

By bringing software, licence and app management together in one solution, UEM helps your team get more time back, and make the most of the time they have.
Does it come with reporting and analytics capabilities?

Yes. You'll find pre-built reports, giving you more insight into your inventory, software compliance, security vulnerabilities, and overall endpoint performance. Everything is displayed in a customizable dashboard – helping you quickly analyze data for better business decisions.
Can routine IT tasks be automated?

Yes. UEM allows you to automate your workflows. It can take care of repetitive tasks such as software deployment, patch management or enforcing security policies. Meaning you can focus your time elsewhere.
How customizable is UEM?

All Matrix42 products are built on our low-code SolutionBuilder, which allows you to adapt it via drag & drop. Once set up, you can create automations with the Workflow Studio.
How does UEM improve onboarding for new employees?

Once your new team member receives their devices, they just need to log in with their Azure Active Directory (AAD) account – and the device will be automatically configured. UEM cleverly recognizes the device and operating system, then creates the working environment you've specified – assigning applications automatically and applying any necessary security policies.
Need help with something?
5 reasons to choose Matrix42
93%
Customer satisfaction rate
10m
Daily users worldwide
51%
ROI using our ESM Platform