IT SERVICE MANAGEMENT
Automate your service desk and make your IT infrastructure work harder – meaning less work for your team, and higher customer satisfaction.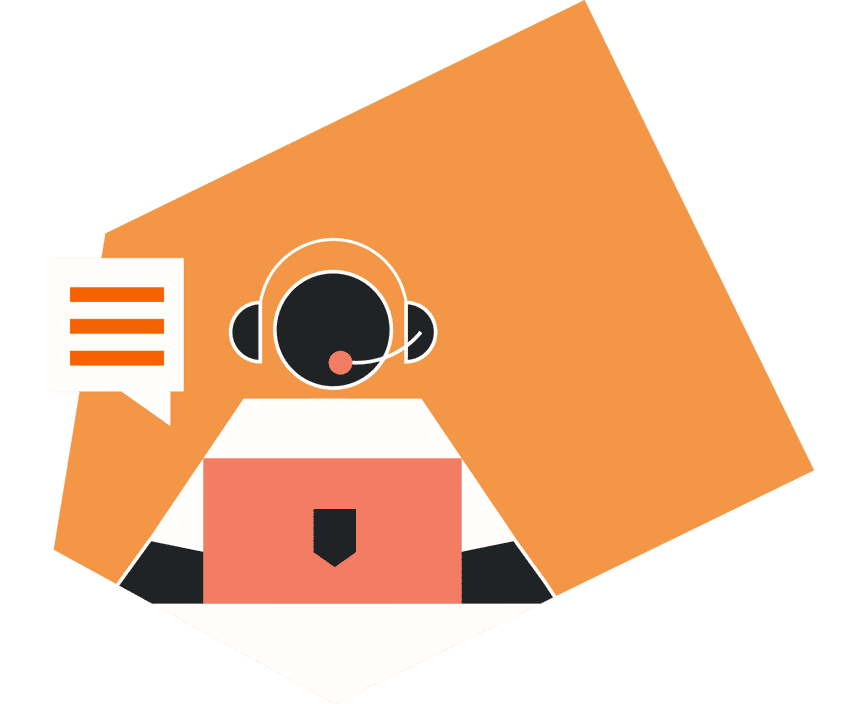 Transform your business
With a choice of easy-access cloud set up, on-premise deployment, or a mix of both, it's never been easier to start making your IT desk more efficient.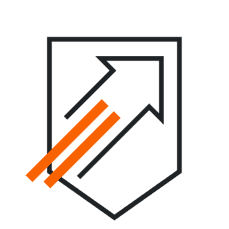 Address and resolve problems quickly with one platform to handle incident management and self-service. Helping your team get back to work in no time.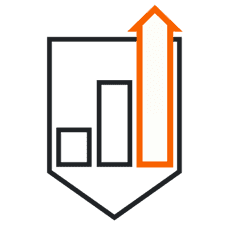 Create, track and document service level and operational level agreements. Get notified when contract deadlines near.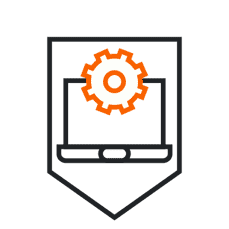 Simplify asset management
Map your organization to see hierarchies, users, devices, and software – establishing a comprehensive database of all your assets.
Over 5,000 companies trust us. Here's why: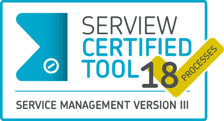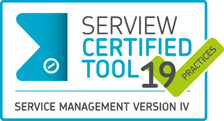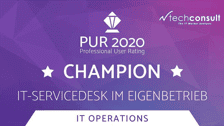 What our service desk can do
Things don't always work the way they should. So when things go wrong, you'll have all the tools you need to log, prioritize, and resolve incidents efficiently.

Meaning disruptions are minimized and normal operations can be resumed fast.
Change is a good thing. But it's important it's implemented in a controlled way. Our centralized platform allows you to manage the entire change flow, from creation to planning and approval.

With a full plan in one place, you can implement any changes – with all risks considered.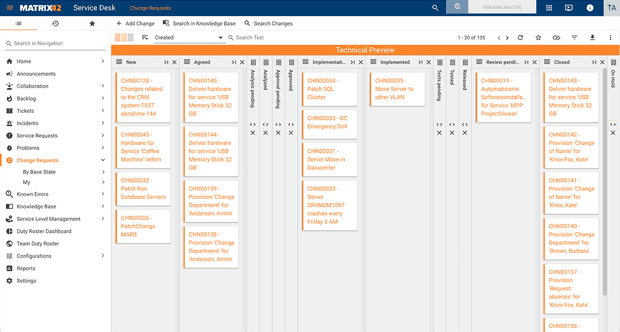 Get to the root of any problem that's holding you back. You'll be perfectly set up to track issues over time and take action to stop them from happening again.

Meaning less productivity constraints and security incidents across your entire business.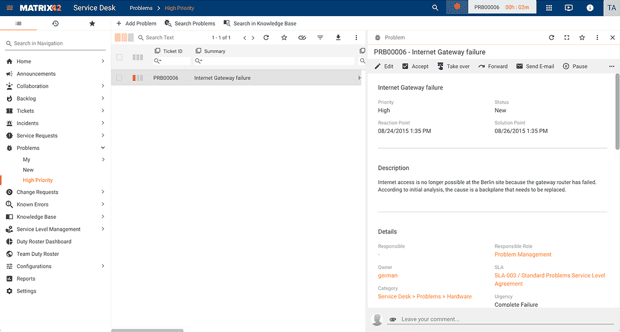 Securely manage agreements between any internal and external service providers – and your customers too. Define ITIL®-v3 or ITIL® 4 Service Level Agreements and automatically track them from creation to completion – ensuring you're fully compliant.

With everything in one place, you'll have full visibility of any agreements, and we'll even alert you when important deadlines are near.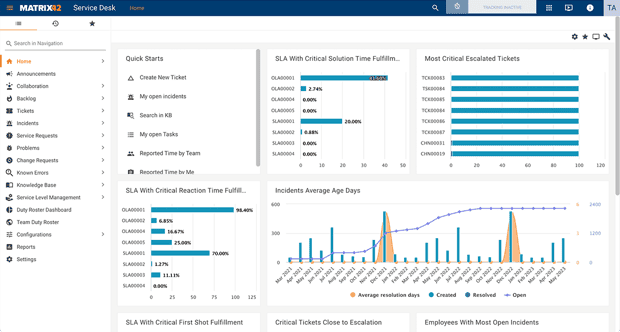 Get the full picture of your IT infrastructure and take full control. You'll have a detailed inventory of every IT asset you have, as well as any configuration items and their relationships to each other.

You'll also be able to see each assets' status at any time. Meaning you'll have all the information you need to make better business decisions.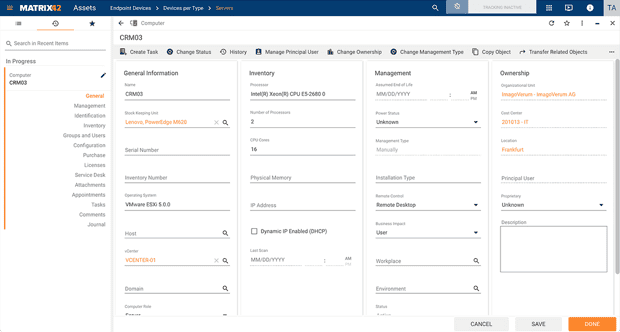 Make better decisions with a detailed analysis of your service desk data. Start by defining your key performance indicators, then follow the flow of your tickets to identify bottlenecks.

All the data is visualized simply and clearly, helping you to analyze and measure your success easier than ever before.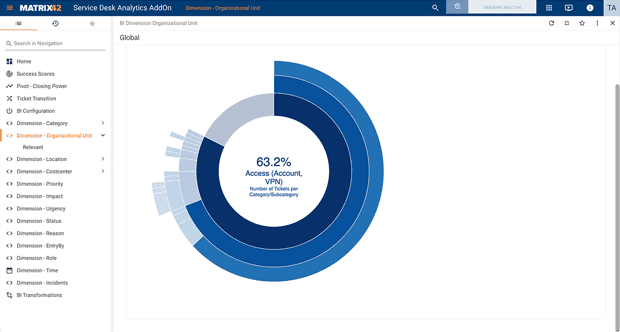 What our service catalog can do
Bring all your service areas together on one platform. From HR and customer services to facility management.

You can even bundle services into packages for specific users and add them to pre configured laptops – or as part of a comprehensive onboarding package.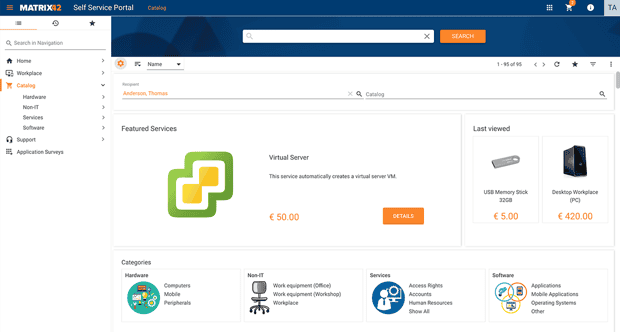 Make service approval quick and easy through automation. Simply specify the approver and they'll be automatically informed when someone requests access. They can even grant access via the Matrix42 app.

You can also remove approvals to standard services for authorized users to ensure there's no wasted time.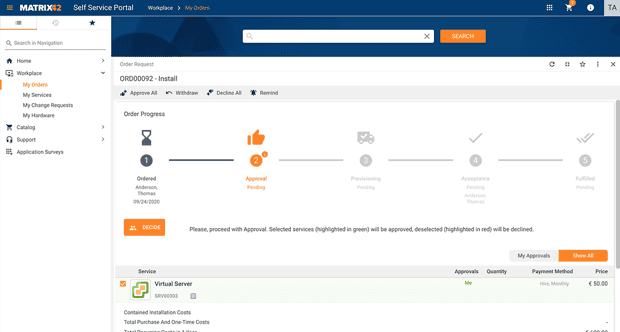 Fully automate the services you offer by integrating Software Asset Management and Endpoint Management.

Once set up, the Office 365 subscription package distribution can be triggered automatically.

Plus, with Workflow Studio you can save time and simplify your processes further. Integrate your supplier system for more streamlined ordering and ensure every asset is allocated correctly, costs are tracked, and you stay compliant.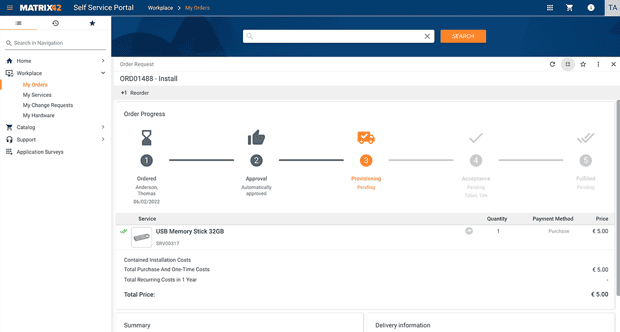 Get complete transparency of your services throughout their entire lifespan.

With our simple, yet comprehensive approach, you'll be able to effectively manage operational, planned, and retired services – while effortlessly tracking their status and progress.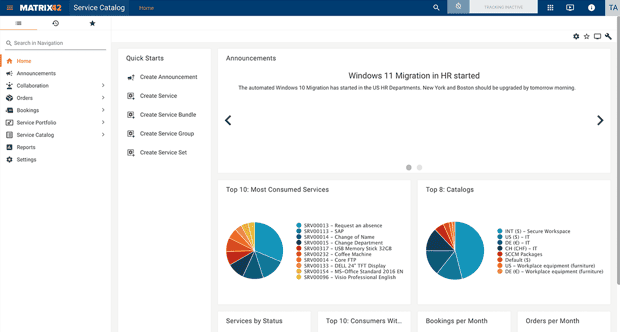 Do more with
add-ons
Each of our ITSM products are available with these optional extras to help your business get to where it needs to be quicker.
ADD-ON
SAP Compliance
Identify licenses you don't need, remove duplicate user accounts and make your software licensing more efficient. You can automatically assign the right license type to each user based on their usage, making license audits transparent and verifiable.
ADD-ON
Remote Assistance
Fully-integrated web-based solution that allows you to access and control your remote computers and servers from a centralised web interface. With this solution, you can remotely troubleshoot and maintain your devices, transfer and synchronise files, and resolve issues without requiring an IT expert to be physically on site.
ADD-ON
Discovery & Dependency Mapping
Automatically captures and monitors your IT landscape in real time to give you full visibility of all your business services – apps, network, cloud, storage, and devices. And if any changes are detected, you'll be notified right away.
ADD-ON
Premium support
Get customized, priority 24/7 support and maintenance for your IT infrastructure. With a dedicated support person, higher SLAs and extensive maintenance services.
Buy ITSM as
part of a solution
Looking to solve more than just IT Service Management? It's also available in the following solutions.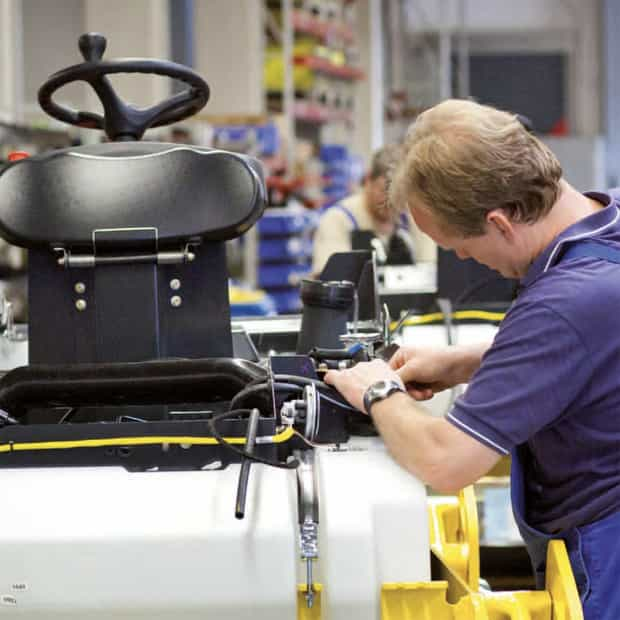 Our ITSM in action
"The FAYAT Group operates 160 subsidiaries. We needed a solution that could adapt to the complexity of our setup."
Thierry Tellier
Deputy Head of IT Operations
FAYAT
Does Matrix42 ITSM follow industry best practices and frameworks?

Yes. It's designed to work with popular industry standards and frameworks – including ITIL. With these principles built in, it makes it easy to implement and adopt. Your team will be delivering exceptional service in no time.
Does it work easily with other ITSMs and tools?

Yes. It works effortlessly with ITSMs and CMDBs to help workflows run smoothly. Data can be synced and processes automated. Giving you a clear picture of your whole IT service environment – and saving valuable time.
Will it support other departments beyond IT?

Yes, it's more than just an IT-focused platform. It's designed to be flexible, meaning you can support multiple departments throughout your business. From HR and facilities, to finance and more. With multi-departmental service management, you can make processes and collaboration better than ever.
How does it handle security and compliance requirements?

Our ITSM takes security and compliance seriously. It keeps your data safe, controls who can access it, and meet industry standards. It also keeps track of actions, handles incidents, and creates detailed reports – giving your teams real insights they can act on quickly.
Can it help simplify workflows?

Yes. You can customize your experience to suit your own processes and workflows. Each aspect can be configured or adapted based on your needs – from tickets to notifications, reporting to automation.
Does it come with reporting and analytics included?

Yes. Afterall, insight is everything. It gives you a comprehensive breakdown of your business performance with functionality built in for you to make data-driven decisions. It's easy to use, too – with dashboards your teams can shape to fit their needs.
How does it reduce resolution times in IT support?

It allows users to open tickets via a Self-Service Portal and access relevant articles. If they need more help, service desk agents then take over – resolve the issue, track time, and close the ticket. It'll then add that resolution to the Knowledge Base, meaning if a user has the same issue, they'll have the knowledge to fix it.
How do users log a support ticket?

With ITSM Essentials, users can log a ticket on the app, by email or via the Self-Service Portal, giving them full flexibility to get help – whether in the office or on the go.
Need help with something?
5 reasons to choose Matrix42
93%
Customer satisfaction rate
10m
Daily users worldwide
51%
ROI using our ESM Platform